WordPress Web Design & Management
Specialising in WordPress web design and management, SEO and Google advertising.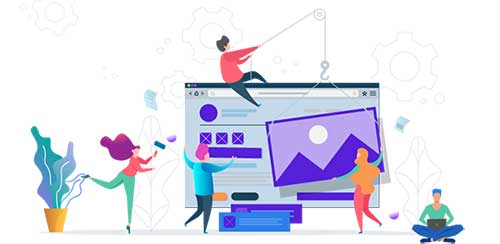 Web Design & Content Management Systems
From desktop to mobile design, and WordPress Specialists.
A better website means a better user experience
Your website gives your visitors their first impression of your business - make sure it's a good one.
Whether you require a completely new website or just need help to manage and optimise your existing website – we can provide a cost effective and efficient solution.
Drive more business to your website using Google AdWords
Whether you require just a handful of targetted Ads or a bigger more widespread campaign, we can help you get started with Google Advertising to drive more targetted traffic to your website.
Improve yourGoogle advertising campaigns TODAY
Google Advertising
Managing your Google AdWords digital advertising campaigns.
Why Choose Breeze Multimedia
When choosing a company to build your website or create your web application there are numerous factors you should consider. Here are a few reasons why you should choose Breeze Multimedia.
Experience
Breeze Multimedia have been building and managing quality WordPress websites since 2005.
Quality of Work
The quality of our work is something we take pride in. Your satisfaction is always of the highest importance.
Quick Response
Our response times are always super fast, whether replying to emails or updating your content.
WordPress Specialist
Specialists in WordPress development which is the world's leading content management system.
Always Available
Unlike many web agencies we also work outside of office hours and weekends to make it easier for you to make contact whenever you need to.
Ongoing Support
We can continue to support your project with ongoing maintenence and updates at very affordable prices.
View a selection of featured web design projects
Some of the Clients that Breeze Multimedia works with
Check out some client reviews and their experience
Secure Engineering has used Breeze Multimedia since 2006 for their website construction and management. A recent site update - in fact the creation of a whole new site - was handled very professionally and effectively, with expert guidance and attention to detail.